Best-Reviewed in Pasir Ris - New Shop in Spazio @ Kovan
Brow & Lip & Eyeliner Embroidery
Professional Brow & Lip & Eyeliner Embroidery Full Course
Professional Brow & Lip & Eyeliner Embroidery Full Course - 5 Days
Our all-in-one Professional Brow & Lip & Eyeliner Embroidery Full Course – 5 Days covers all the modules you need to create beautiful eyebrows. This is our most popular course as it is the only course where you can learn the techniques to perform Lip Blushing Color Correction & Eyeliner Embroidery training.
If you know you are serious about this business from the start and you would like to be 100% certain and ready before starting officially starting your own business, then this is the course for you. You will be taught all about the craft, theories, technical know-how, applicable knowledge as well as latest industry practices.
Use Our Lash Pods for Your Business
Our commitment to your success doesn't end with the course completion certificate. As one of our valued students, you'll gain access to our premium beauty space, valid for 60 days! Picture this: your own salon, ready to use immediately after your course, where you can schedule up to 10 clients and provide your outstanding beauty services.
Imagine having a beautifully designed, fully-equipped space to welcome your clients right after completing your course. Complimentary when you learn with us, schedule up to 10 clients and deliver your exceptional services with ease.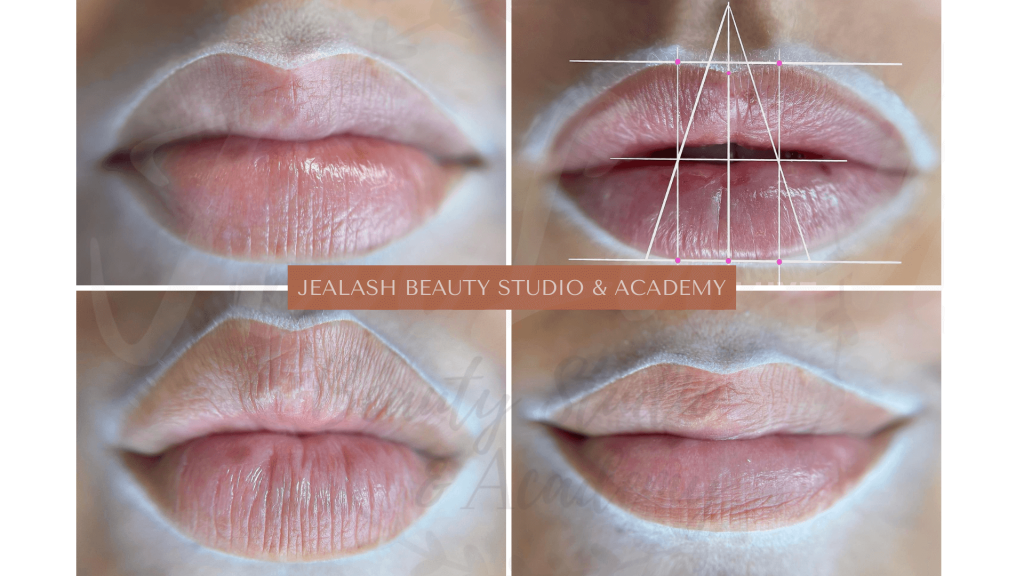 Professional Brow/Lip/Eyeliner Embroidery Full Course - 5 Days
We have created an exclusive embroidery full course with a clear mission: to provide you with a superior, comprehensive, and immersive learning experience. Our goal is to instill in you a sense of complete confidence when the time comes to work with your own clients.
While there are numerous options available for permanent makeup training in the market, we believe that the standard offerings fall short in meeting the needs of all types of learners. A typical 2 days course simply does not provide enough depth or adequacy.
In contrast, our course is specifically designed to ensure that your education and training are reinforced over time. We achieve this through a combination of in-person, and hands-on practice components, which include a guided model session. Through this approach, we have found that knowledge, theory, and technique are best absorbed through repetitive practice under the live guidance of a trainer, delivered over a period of time.
By affording you the opportunity to practice in a controlled and safe environment with a variety of models, we firmly believe that we are equipping you with the key elements necessary for sustained success in your career.
Course Durations & Pricing
Professional Brow/Lip/Eyeliner Embroidery Full Course – 5 Days – $2750
Promotion – $2650 (Valid Until Dec 2023)

Brow Embroidery & Microblading Course – 3 Days – $1480
Promotion – $1350 (Valid Until Dec 2023)

All tools needed for your training will be provided. You don't have to bring anything. Kindly note that the training kit provided will be sufficient for you to take up to 20 clients. Please come with an open mind and a positive vibe as this will be the very start of your career/side hustle!
Exclusive discounts on all our products when you do a course with us!
Continuous support after your course (via social media and online)
Practice on live models (you must provide a model, we can provide, however, there needs to be a minimum 3-week prior notice)
No Hidden Fees
All around the year, small class size (one to one arrangements available)
Please contact us to arrange the date for your classes
Deposit of 30% upon confirmation. A balance of 70% can be paid on the day of the course (Cash/PayNow)
All Jealash courses come with our in-house certificates.
Course Enrollment & Policies
Upon confirmation of your course dates, a 30% deposit is required.
Please do not make the deposits before speaking with us.
Deposit made is strictly non-refundable or non-transferable.
Module 1: History & Theory
Introduction
History & Development Of Eyebrow Embroidery & Microblading
The Natural Growth Cycle – The 3 Phases
Hair Structure – Cuticles & Cortex
Understanding of Dermis
Module 2: Safety & Sterilization
Safety of Eyebrow Embroidery
Sterilization
Customers who are not eligible for Microblading
Module 3: Microblading Method
Digital /Machinery pen
Manual Drawing
Different types of needles and blades
Various types of micro-blading skills & technique
Types of Pigments
Suitable Pigment for Different Methods
Module 5: Color Selection
Color Matching For Different People / Skin Tones
Color Correction For Green/Blue/Red Eyebrow
Camouflaging / Pigment Correction
Fundamental Of Brow Designs
5 Points To Sketch A Perfect Brow
4 Basic Types Of Brow Design
Brow Design To Match Face Shape
Brow Design For Features Correction
Module 7: Types of Eyebrows
Powder Brow / Stroke Brow / Ombre Brow Technique
Practical Of Micro-blading Technique
Correct Positioning And Skin
Post Microblading Aftercare
Module 9: Eyeliner Embroidery
Introduction
Location Of Eyeliner Microblading
Microblading Skills For Microblading
Customer Who Are Not Eligible For Eyeliner Micro-blading
Procedure
Troubleshoot Guide
Module 10: Lip Blushing (Color Correction)
Introduction
Microblading Lips
Color Selection
Procedure
Aftercare
Module 11: Practical Session
Practical Hands-on On Real Model
Module 12: Marketing & Business Building Tips
Marketing & Business Building Tips
Pricing
Local Market Trends & Increasing your Client Base