Pasir Ris Best-Reviewed Beauty Studio
Pasir Ris Best-Reviewed Beauty Studio
Get Accredited with Certificates
Our trainers at Jealash are among the most reputable and experienced technicians in the industry. With years of experience and a loyal client base here in Singapore, we can provide thorough knowledge and help you develop all the best practical skills. Each student will feel more confident and prepared to advance their career in the industry. After finishing the course you will receive a Jealash's in-house accredited certificate. Many of our students move on to start their home-based business and subsequently rent a commercial lot.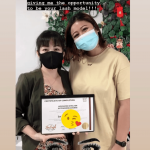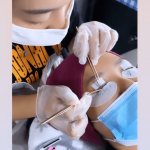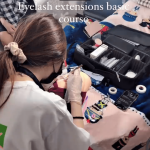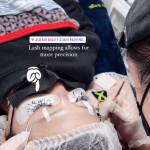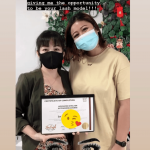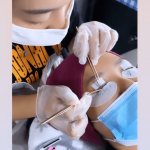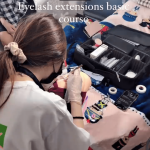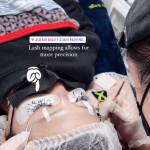 Jealash Refresher Course - 1 Day
This course is for any certified lash artist that needs to brush up on their lashing skills and/or need further guidance to advance their career as a lash technician. This course is for individuals who have taken courses with us before, with other institutions or currently providing lash-related services. A one-to-one class, in which we will cover any areas that you would like further help in to build up your current knowledge and skills. We will concentrate on all the areas you are not confident in.
This training course will ensure you are comfortable and confident with your lashing techniques. You will also have ongoing support from us, even after the training. We will give you the support that you need and mentor you through your lash journey. 
To provide training for those who have "lost touch" of the eyelash craft. If you feel that your knowledge and techniques are rusty, then this course is specifically designed for you. 

Consider joining if one or more of the following applies to you:
Previously certified by another lash instructor, but believe you were not properly instructed in your previous lash extension training.
Previously certified simply looking to learn new techniques and improve skills.
Previously certified looking for some tips on marketing techniques or information about the many products in the industry of lash extensions.
In this private, one-on-one course, you'll learn eyelash extensions theory, products, client consultations, eyelash extension application, removal, hands-on practice, business training, marketing, and most importantly, get assistance in areas where you feel you have low confidence. 
We will be going over common errors and retention problems! We will be able to help you troubleshoot errors from isolation tips to client retention and everything in between!
Student must be able to prove that they have taken a classic lash course, or had proper training before taking this course. This course is intended to be an extension of your classic course, not your first course.

Practice + Guidance. 
Get your Fundamentals Right!
Learn it & move on with life.
We aren't just another beauty salon.
We are the only establishment that will assist you in your business well after your course by providing you with continuous support, crucial business know-how, clients' retention, marketing, increasing social media/online presence, and website creation support. In addition, we will also promote your business on our Social Media & Google Business boosted ads as well as referring clients to your establishment and feature you on our website.
What Is Included In My Course Price?
All tools needed for your training will be provided. You don't have to bring anything. Kindly note that the training kit provided will be sufficient for you to take up to 20 clients. Please come with an open mind and a positive vibe as this will be the very start of your career/side hustle!
Exclusive discounts on all our products when you do a course with us!
Continuous support after your course (via social media and online)
Practice on live models (you must provide a model, we can provide, however, there needs to be a minimum 3-week prior notice)
No Hidden Fees
All Jealash Signature Courses come with your very own in-house certificates.
Deposit of 30% upon confirmation. A balance of 70% can be paid on the day of the course (PayNow)
14 days or more from date of course:
  – Changes – allowed to change once
  – Cancellation – refund of deposit allowed; but subject to a cancellation fee of SGD100
7-14 days from date of course:
  – Changes – allowed but subject to SGD100 administrative charge 
  – Cancellation – No cancellation allowed, forfeit of deposit
Within 7 days from date of course:
  – Changes – allowed but subject to SGD200 administrative charge 
  – Cancellation – No cancellation allowed, forfeit of deposit
** No Cancellation or Postpone is allowed on the day of course
We Know We're Doing Something Right.
Clients & Students Referrals
We thank you from the bottom of our hearts.